Homesteading at the mouth of Crooked Creek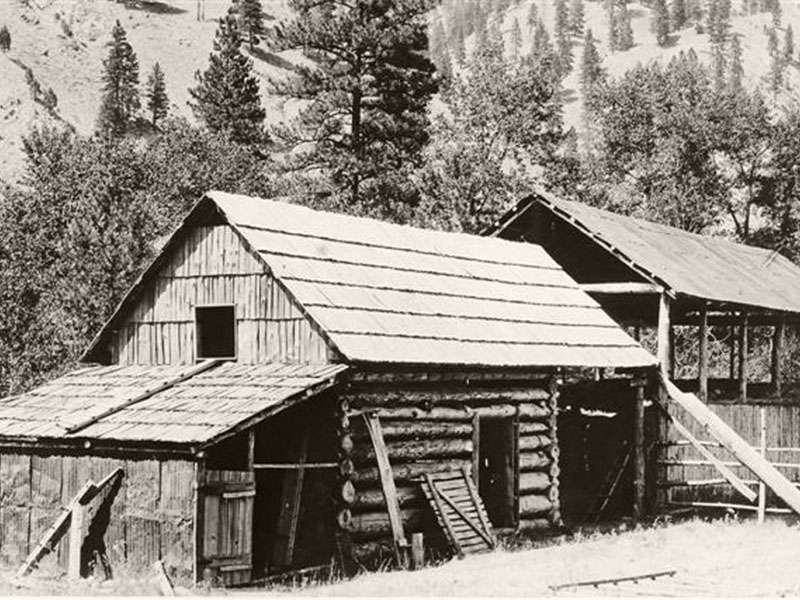 During the winter of 1909-1910, Charlie Shepp and Pete Klinkhammer started homesteading at the entrance of Crooked Creek. They used whipsawed logs to construct the main Ranch house, which is still in use to this day. Despite their age differences, the two men made ideal partners. Shepp offered his expertise in building and managed their expansive gardens and orchards, while Klinkhammer harvested hay, set up trap lines, and transported their produce to sell to nearby miners.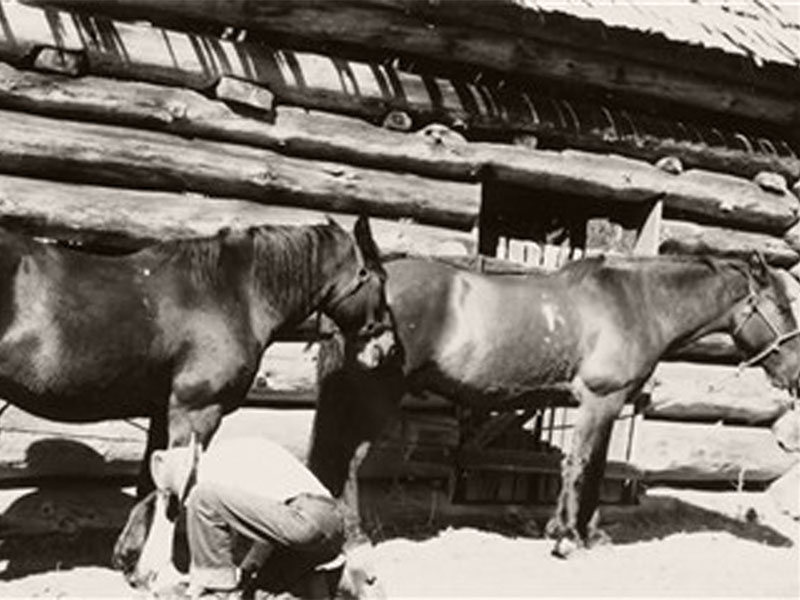 In 1950, Paul and Marybelle Filer purchased the Ranch from Klinkhammer, who stayed on to assist with its operation. The Filers were a dynamic and resolute couple who erected a sawmill, flume, and hydroelectric power plant, and developed an airstrip on the west side of Crooked Creek. They constructed most of the structures that stand today and established a prosperous outfitting business that has been in operation for over five decades. Subsequent proprietors Jim Campbell, Paul Resnick, and Tim and Madeleine Turnbull have carried on the Filers' legacy. The current owners, Vance Braxton and Andrew Braxton, have continued this tradition. Although some changes have occurred over the years, guests can still relish in the Ranch's rich history and traditions that permeate its buildings, orchard, rare hand tools, antique guns, and horse-drawn farm equipment. Shepp Ranch provides visitors today with a remarkable opportunity to partake in this western custom, just as in years past.